The service of Holy Unction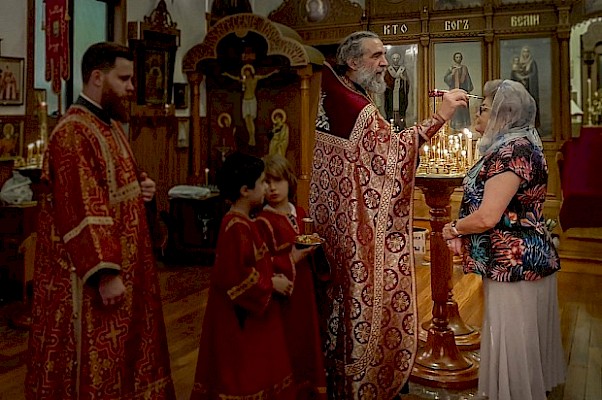 Dear brothers and sisters,
Tomorrow, Thursday, April 9, 2020, at 4 pm, the service of Holy Unction will be held in our church. Unfortunately, according to the Public Health (COVID-19 Restrictions on Gathering and Movement) Order 2020, we cannot take part in the service. However, the faithful will have the opportunity to submit the names of living Orthodox Christians for commemoration. Please, email the names: stgeorge.carlton@gmail.com
You can also join the service via our YouTube channel online: St.George Russian Orthodox Church.
https://www.youtube.com/channel/UCFTjumbVFEfdWsOeKl3mVkg/featured